Clumber Spaniel Dogs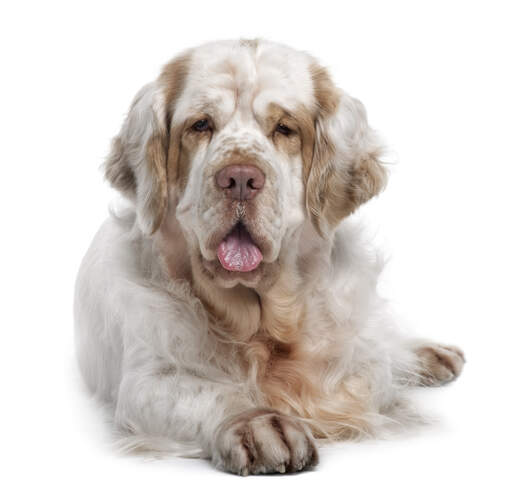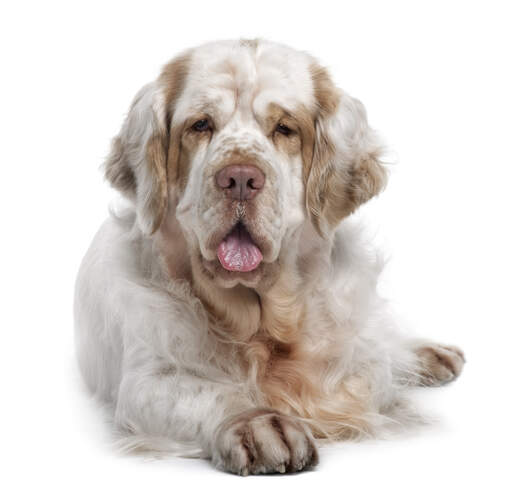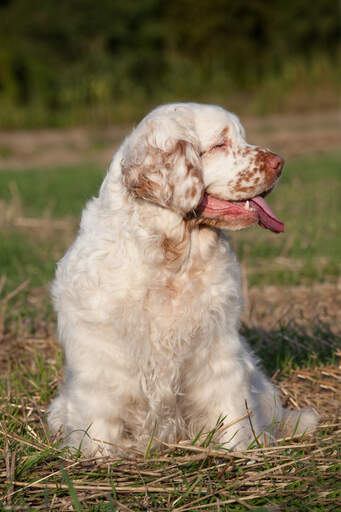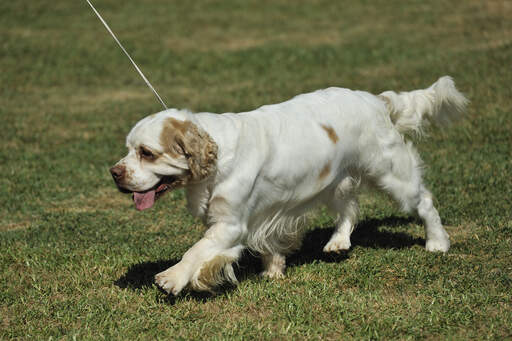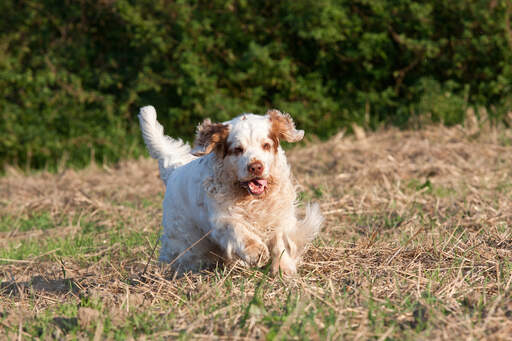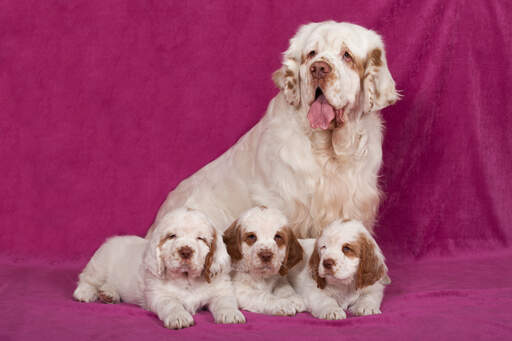 Breed Rating (6 Reviews)
| | |
| --- | --- |
| Appearance | |
| Friendliness | |
| Hardiness | |
| Garden | |
History
---
The Clumber Spaniel was first developed in England during the latter half of the 18th century, making it one of the oldest spaniel breeds around. The exact origin of this breed is unknown, but it is thought that they are the result of cross breeding between an Alpine Spaniel and a Basset hound. The first concentrated breeding program began at Clumber Park in Nottinghamshire. The Clumber is the heaviest and stockiest Spaniel around and is adept at hunting and retrieving game through even the thickest undergrowth. They were originally popular amongst English Nobility as keen-nosed hunters and expert retrievers. They are one of the earliest breeds to make an appearance in competitions.
Behaviour
---
The Clumber Spaniel is a loving and easy going breed. Within a family setting they will be docile and happy to sleep away the day. They may even need some extra encouragement to go outside. They are gentle dogs and will be affectionate towards people, children and other pets and usually will pay little attention to strangers, unless they are posing a threat towards the dog's family. They are protective of their family, but will rarely bark unless they feel the need to. They'll be no use as a watchdog because most of the time they'll be asleep, this being said, when out and about the hunter instinct in them will come out. Once they get outside they love it, games of fetch can last for hours as they love retrieving. They will often bring you gifts such as sticks and other items they may find. This can be a downside as they may accidentally swallow something they shouldn't which may cause a blockage. They are active dogs, but only need a moderate amount of exercise per day. A longer walk once a day will satisfy their needs. They have sensitive noses and may run off in pursuit of a scent, this is why recall training is important. When it comes to training they will learn at an average pace, despite their above average intelligence. They will like to please their owners but, like many other spaniels, they can be greedy so treat based reward systems will work best with them. Also make sure not to leave any food out, as this dog can jump up onto counters and tables and wolf down the remnants of your meal. At times they can be stubborn and may need reminding who is boss. Clumbers are social animals and will be happy when around other people/dogs. They dislike being on their own for long amounts of time. As puppies they will be curious and may chew up items that they find on the floor, so keep this in mind. Just like with any other dog, early socialisation will help them grow into a friendly, well-rounded, happy dog.
Clumbers will drool and break wind quite a bit. They also tend to shed quite a lot of fur so regular brushing is needed if you don't want your house top be filled with fur. Major health concerns that these dogs are prone to are Intervertebral Disk Disease and eye problems (especially Entropion - inward rolling of the eyelid).
Temperament
---
Clumber Spaniels have a gentle and loving temperament. These dogs will be very calm in and outside of the house. They will also get along with children and other dogs - especially fellow Clumbers.
Health Problems
---
Clumbers can suffer canine hip dysplasia (CHD), entropion (inward rolling of eyelids, irritating the eyeball), and spinal disc herniation (putting pressure on the spinal cord, which can lead to paralysis).
Breed Details
---
Status: Common
Life Expectancy: 9 - 12 years
Weight: 55 - 86 pounds
Height: 17 - 20"
Rare: No
Coat: Medium
Grooming Requirements: More than once per week
Town or Country: Country
Minimum Home Size: Large House
Minimum Garden Size: Small to Medium Garden
Breed Type: Gun Dog
Size: Large
Energy Level: Medium
Exercise Required: Up to 1 hour
Latest Reviews For Clumber Spaniel (5 of 6)
---
---