Ibizan Hound Dogs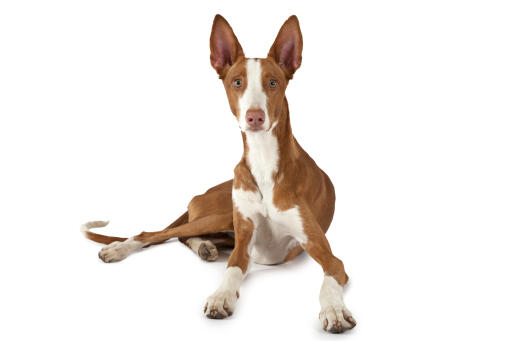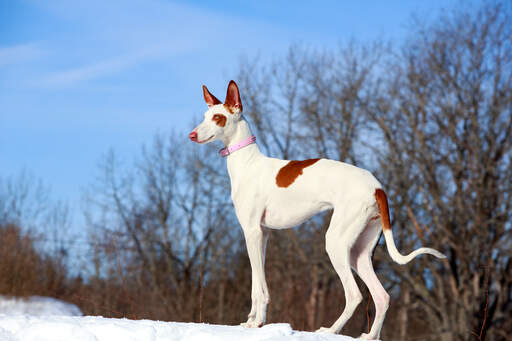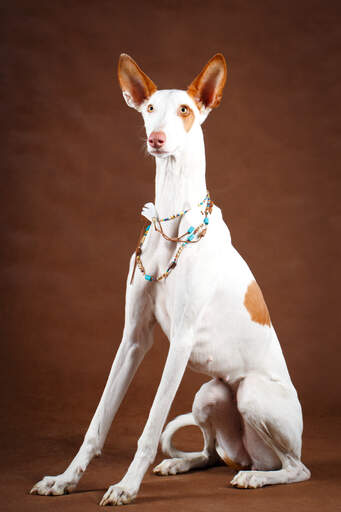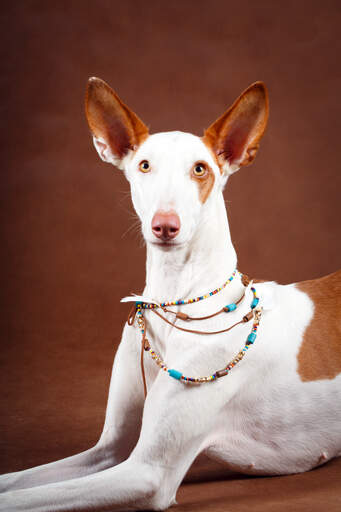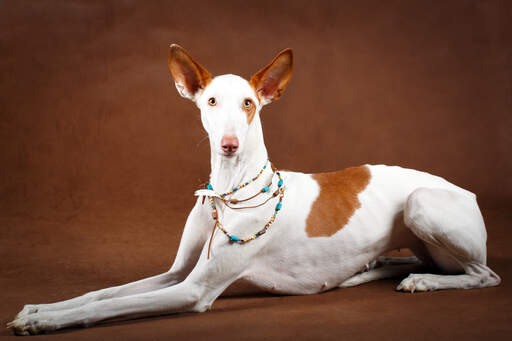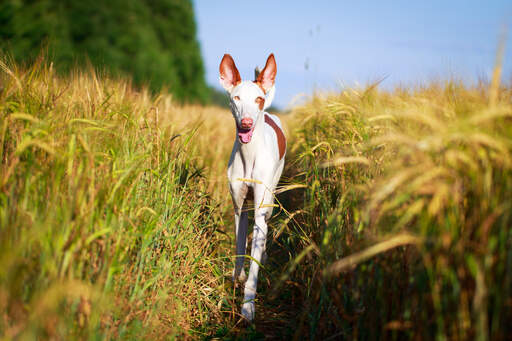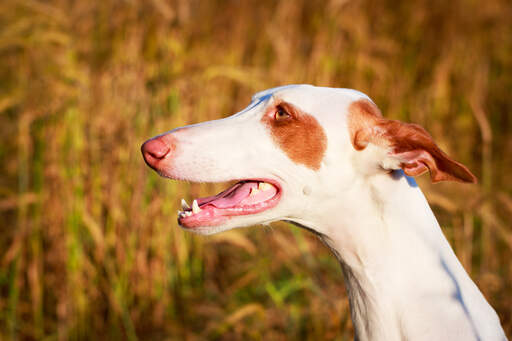 History
---
These dogs were first bred on the island of Ibiza and were traditionally used in the Catalan speaking areas of spain and france. These dogs go back a long time, they are most likely direct descendents of the Tesem, an ancient Egyption hunting dog. The Terms would've been brought over to the island sometime in the 8th century B.C. by the Phonecians, where they would later become the Ibizan hounds we know today.
Temperament
---
These are rather quiet and polite dogs. Early socialisation will help them be calmer and more well-rounded in adult life. They can't be trusted with smaller pets such as rabbits due to their high prey drive.
Regular and consistent training will be needed with this breed, as they are very confident in themselves and you will need to prove that you are the "pack leader" to prevent them from being disobedient.
Health Problems
---
Ibizan Hounds may be prone to allergies, epilepsy, cataracts, deafness and axonal dystrophy (brain disease).
Breed Details
---
Status: Common
Life Expectancy: 12 - 14 years
Weight: 44 - 64 lbs
Rare: No
Coat: Short
Grooming Requirements: Once a week
Town or Country: Country
Minimum Home Size: Large House
Minimum Garden Size: Large Garden
Breed Type: Hound
Size: Large
Energy Level: High
Exercise Required: Over 2 hours
Ibizan Hound Pictures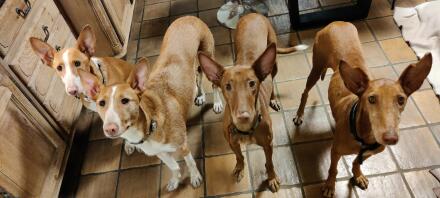 Latest Reviews For Ibizan Hound
---
There are not yet any reviews for this breed. Click
here
to write one.