Old English Sheepdog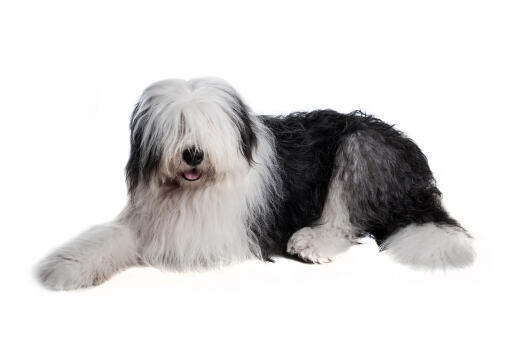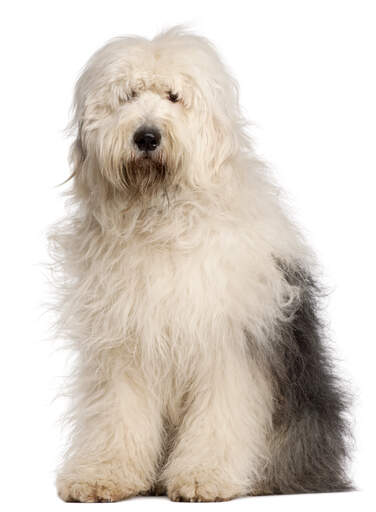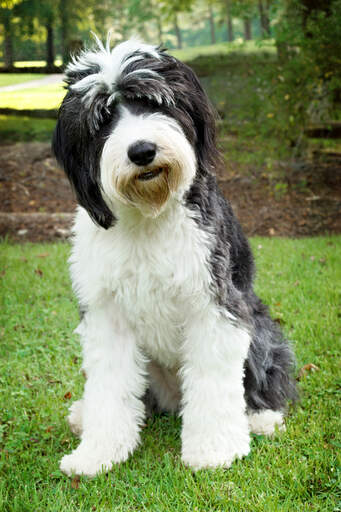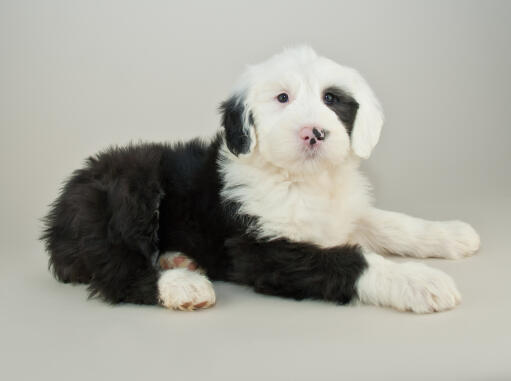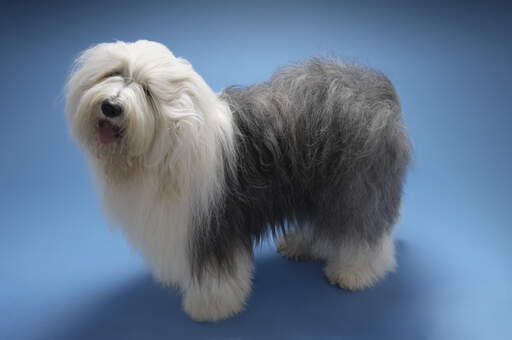 Breed Rating (1 Reviews)
| | |
| --- | --- |
| Appearance | |
| Friendliness | |
| Hardiness | |
| Garden | |
History
---
This breed originates in West England and dates back to the 1700s, though the exact breed details are unknown. It is widely thought to be a cross between local droving dogs and the Bearded collie. They were simply named the "Shepherd's Dog" and were first exhibited in 1873. The breed was exported to America and here they became a popular show dog. They were used as defenders of sheep and cattle against the wolves that once existed in England. Dogs kept for work were exempt from local taxes, so the tails were docked to prove that they were working dogs. Nowadays docking remains illegal in many countries except on medical grounds.
Behaviour
---
The Old English Sheepdog is a devoted, sweet-natured and friendly dog who loves nothing more than being around people. They thrive on affection and absolutely love being the centre of attention. Owners often describe them as comical dogs who always make them laugh. They love to lay down and will happily curl up on the sofa to have a rest. They are an ideal family dog who is very friendly yet just a bit daft. They are a larger breed, so training should be started early on in their lives as they can be very boisterous and head-strong. Old English Sheepdogs do well in obedience, agility, herding and will generally enjoy any task that their owner gives them. They will always be seeking approval from you.
This breed has a fair amount of energy and will need daily walks. This being said, once they get back home they'll hop onto the couch and happily sleep off the entire walk. They can be a bit lazy and sometimes you may have a hard time getting them off their bed. They'll often climb onto any comfy surface they can, so your couch is almost certainly going to be a prime target. They can be protective of their family but in general are good with other dogs and strangers. They will often come up to you and nudge you for attention and try to climb up onto your lap, forgetting quite how big they really are.
Old English Sheepdogs do moult a lot. Regular grooming will be needed to remove dead hairs and keep the coat looking tidy. It is not uncommon for their coats to be clipped short. They are a generally healthy breed, though Canine Hip Dysplasia can be a problem for some.
Temperament
---
The Old English Sheepdog is a comical, relaxed breed that will fit right into your family. They're happy to go with the flow of things and will generally be satisfied if their owners are happy. They are good with household pets and love to meet other dogs. They are also good with strangers, though their protective instincts can sometimes lead them to be a little wary.
Health Problems
---
Health problems which can affect this breed include Canine Hip Dysplasia, Elbow Dysplasia. Progressive Retinal Atrophy, Allergies, bloat and deafness.
Breed Details
---
Status: Common
Life Expectancy: 10 - 11 years
Weight: 60 - 100 lbs
Height: 21 - 22" +
Rare: No
Coat: Long - Double
Grooming Requirements: Everyday
Town or Country: Either
Minimum Home Size: Large House
Minimum Garden Size: Large Garden
Breed Type: Herding
Size: Large
Energy Level: Medium
Exercise Required: Over 2 hours
Old English Sheepdog Pictures
Latest Reviews For Old English Sheepdog (1 of 1)
---
---